The Enchantment of Santiago de Compostela
Santiago is not the end of the journey but the starting point of an inner journey of experiences and sensations. That's why it has become one of the preferred destinations for many travelers who decide to return year after year…
The Obradoiro Square is undoubtedly one of the most attractive places where you should mingle with the pilgrims, their stories… But Santiago is much more. Its spirit, the music, and culture that envelop its streets…
…take a stroll, have a drink, immerse yourself in the atmosphere of its streets…
On this page, you'll find some of the most important recommendations, but there are a thousand reasons to come… Are you coming?
Santiago Cathedral
The tourist and sentimental heart of Santiago.
The end of all journeys, but the beginning of discovering the wonders of the ancient city of Compostela. Its imposing Baroque facade is the vanguard of the most outstanding work of Romanesque art in Spain, with the
Portico of Glory
, recently restored, as its greatest exponent.
With centuries of existence that have seen Santiago grow from a small forest to the capital of Galicia, the Cathedral is the cross-cutting element capable of rewarding both pilgrims and tourists with its powerful spirituality and beauty.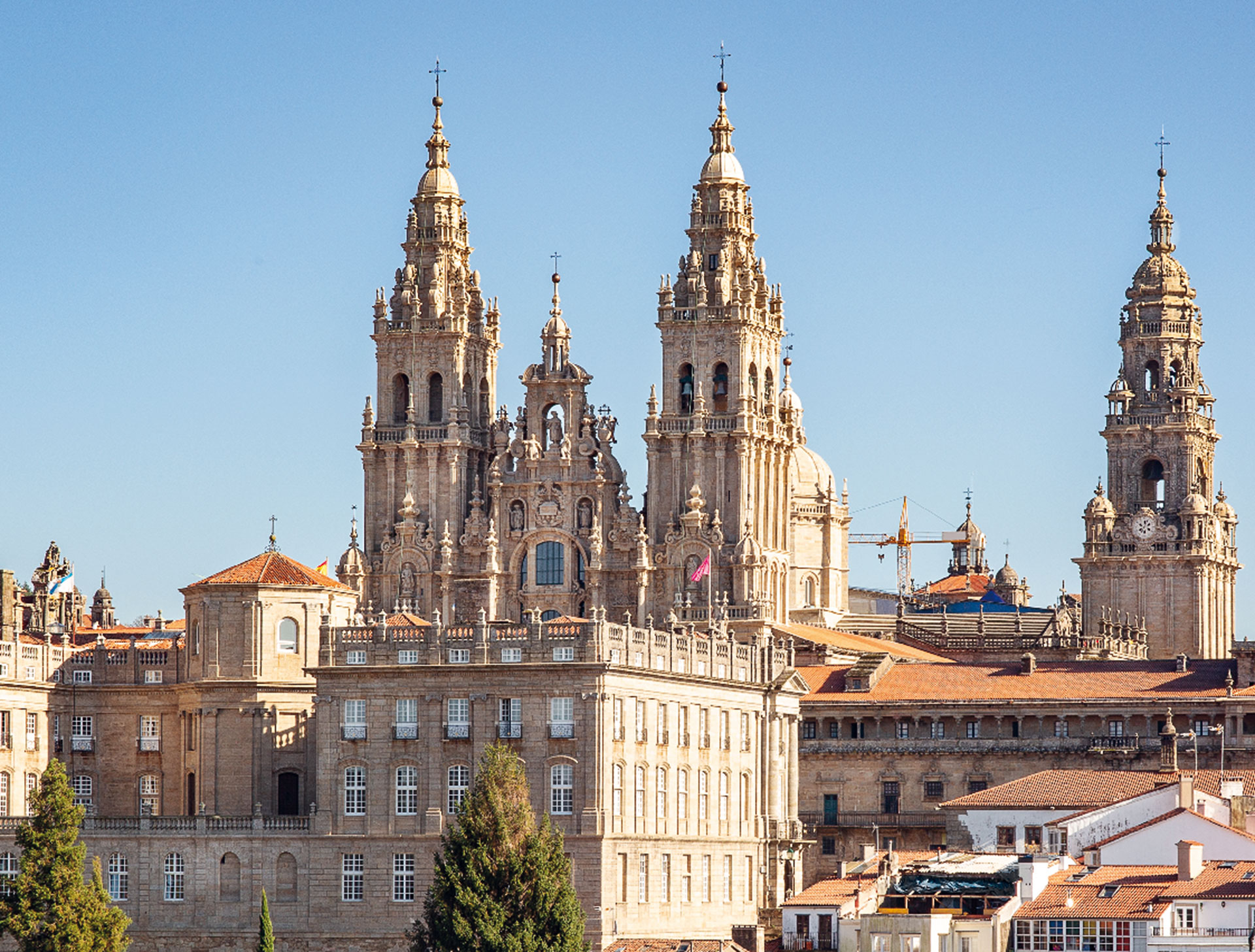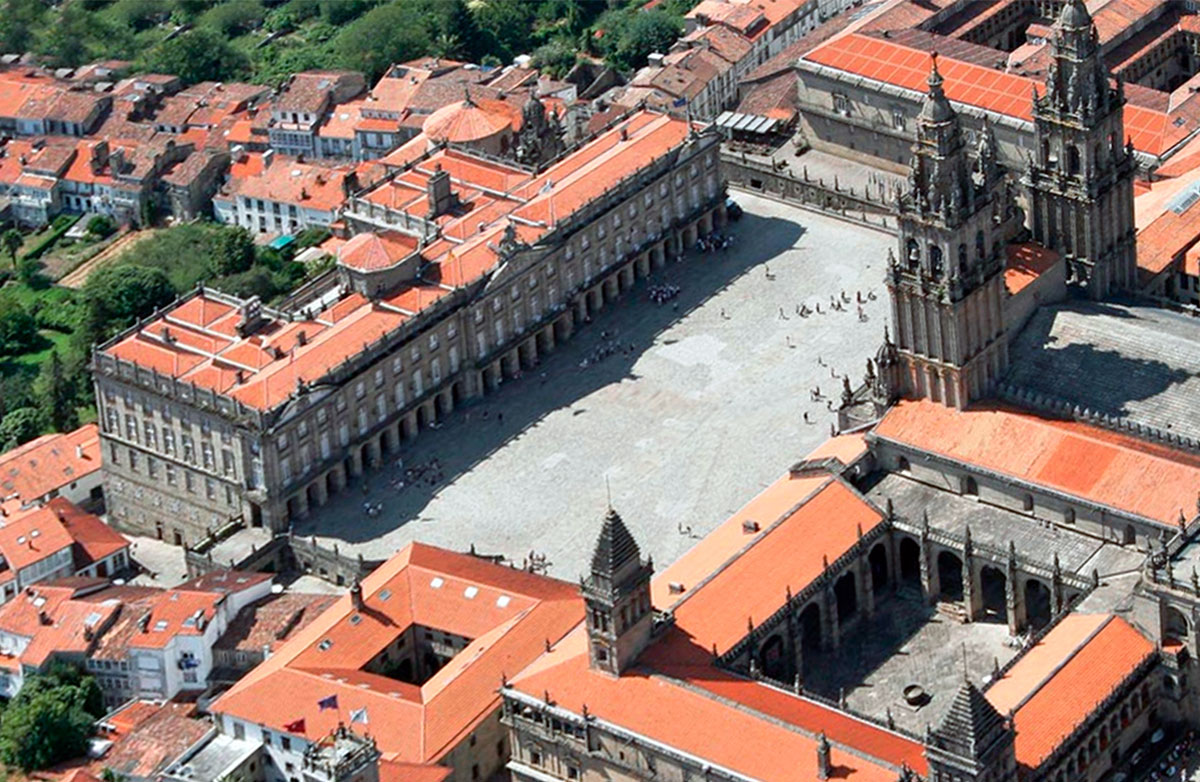 Obradoiro Square
"The most beautiful square in the world", said Gabriel García Márquez after visiting and admiring it. And who are we to contradict a Nobel laureate?
Obradoiro is the 'kilometer zero' of Santiago's monumental center. Its name means "workshop" in Galician and seems to derive from the stonemasons' workshops that worked on the Cathedral's facade.
On one side of the square, you'll find the headquarters of the University, which is over five centuries old. On the other side, the Hostal de los Reyes Católicos, once a hospice and now one of the most beautiful paradores in Spain. Facing the cathedral, the Pazo de Raxoi, the city hall. Spirituality, University, Administration, and care for pilgrims and travelers. Here, we find the summary of Santiago's millennia-old history.
Alameda
This park, the most famous in Santiago, is undoubtedly
the best viewpoint to observe the most imposing view of the cathedral
and the city's most photographed and timeless postcard.
Its privileged location, bordering the Historic District, allowed Alameda to become Compostela's main urban garden. It stands out for the variety of its trees, from oaks to chestnut trees, passing through the impressive eucalyptus trees that can be seen along the Horseshoe Walk.
The Church of Santa Susana, the Lions' Walk portico, its statues and sculptures, or the granite benches with cast iron backs from the well-known Sargadelos craftsmanship and ceramics factory are some of the wonders you'll find here.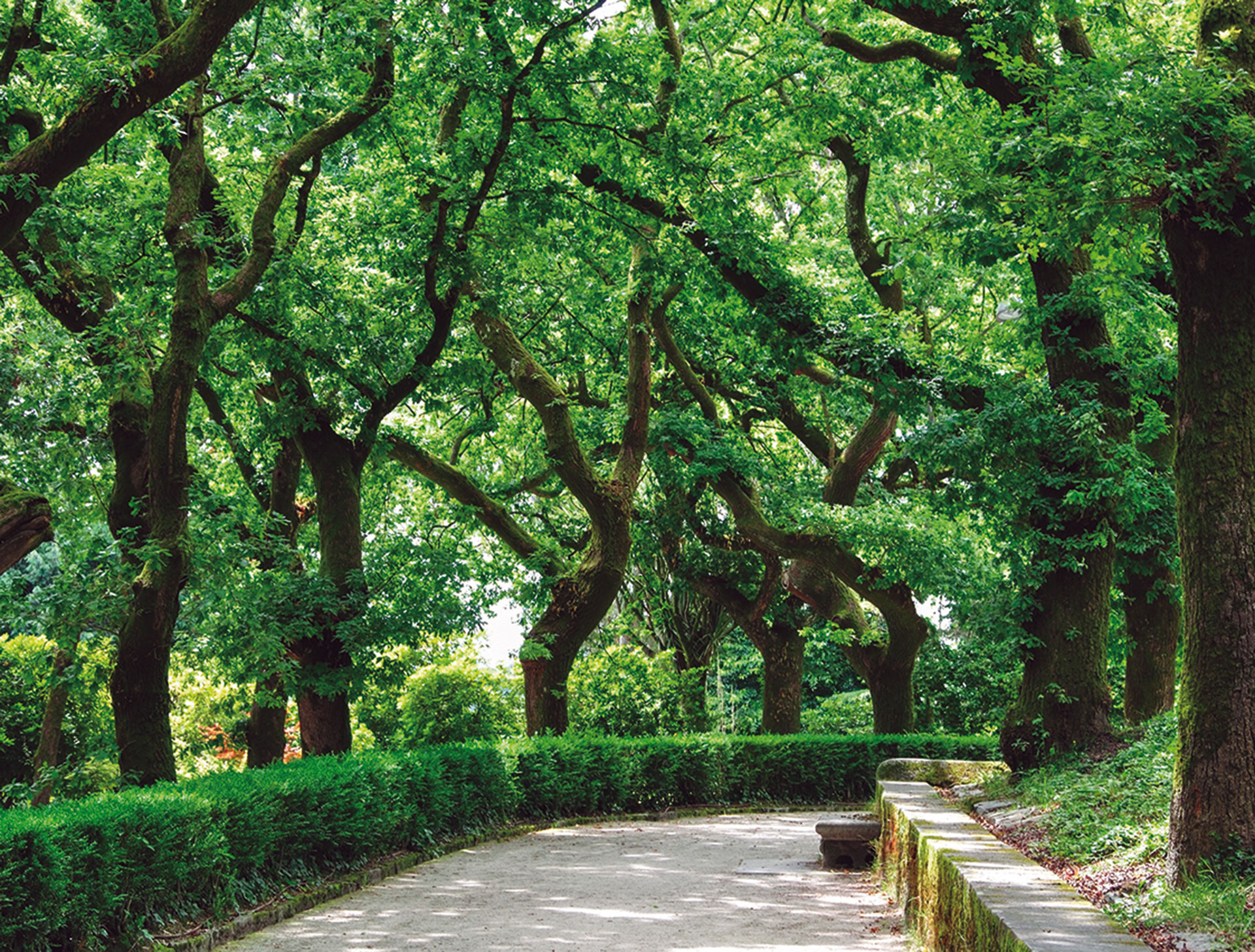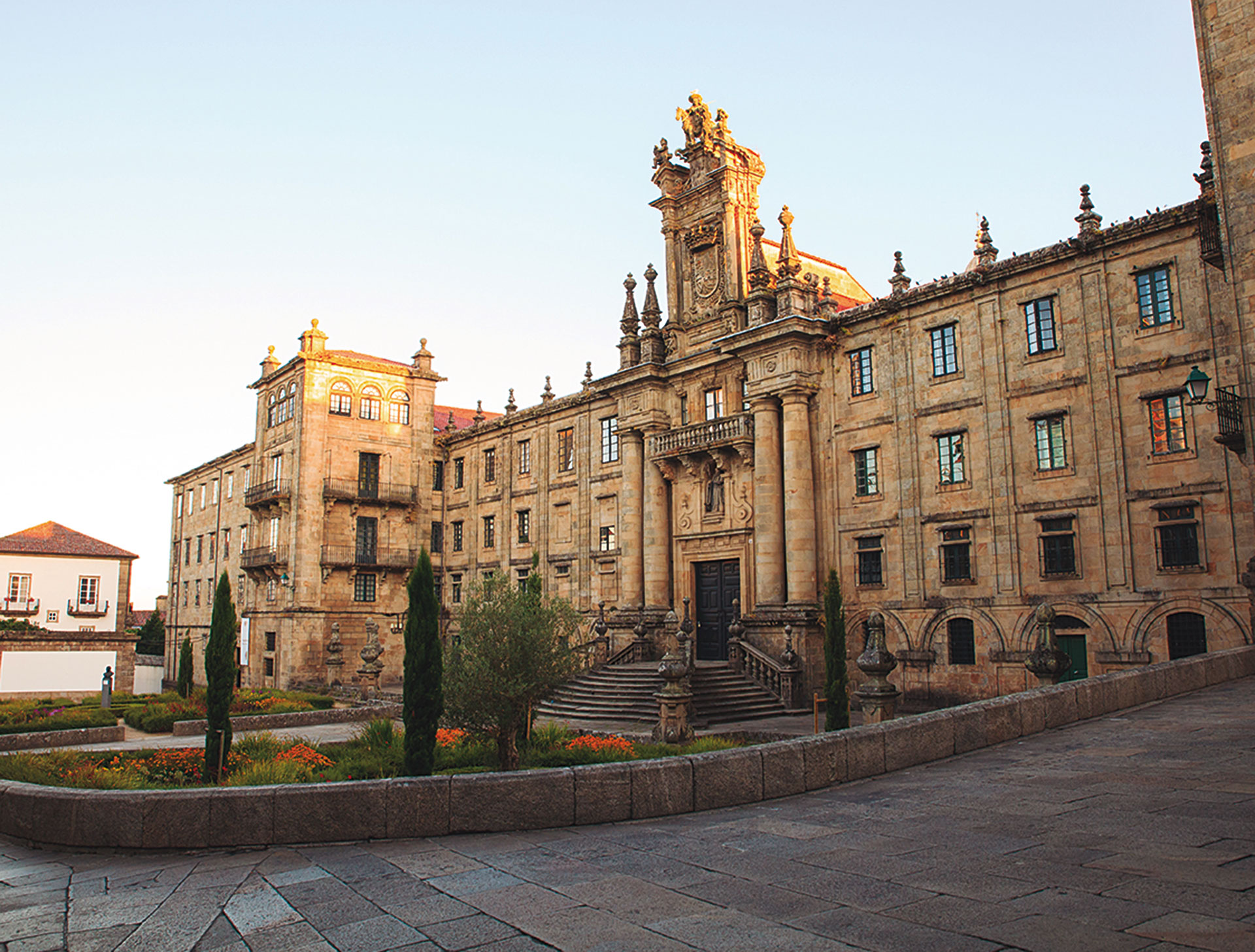 San Martín Pinario
Without leaving Santiago historic center, in Plaza de la Inmaculada, you'll find this imposing monastery founded by the Benedictines shortly after the discovery of the Apostle's tomb.
The congregation's power and wealth allowed them to finance reforms that, along with the cathedral, constitute the largest and most valuable ensemble of Galician Baroque.
After the valuable altarpieces were restored in 1991, it housed the exhibition 'Galicia no Tempo', marking the beginning of contemporary Santiago. In 2000, when the city celebrated its status as the European Capital of Culture, "As Faces de Deus" was showcased here. Undoubtedly, a must-visit for any Santiago visitor.