Atalaia B&B Hotel in Santiago de Compostela
An old house, a historic tribute to the Atalaia Tower
Atalaia B&B is a hotel with the best services and amenities. Designed inside an old stone house, its name is a
historic homage to the Atalaia Tower
, which stood just a few meters away, atop the city's surrounding wall.
With 10 different rooms, tastefully decorated and adapted to the property's requirements, we aim to achieve the greatest versatility in accommodations. This allows us to connect rooms, creating triples and quadruples to maintain communication without losing independence. In the attic, we've created the Mini Atalaia, an open loft that can accommodate up to 6 people.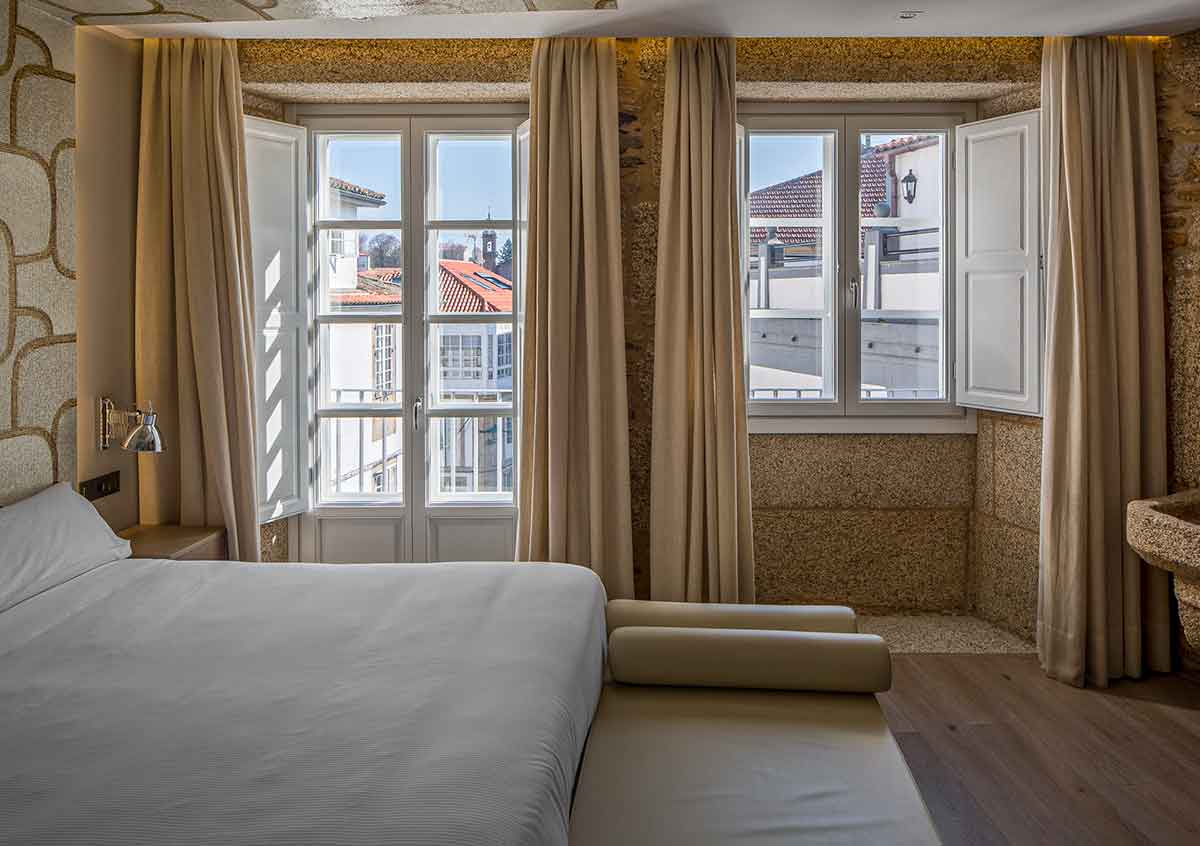 Experience the Santiago Tradition
Drawing from our experience in the industry and the needs we identified as travelers ourselves, we've created this accommodation. All our rooms have
individual climate control
, a
private bathroom
with a
micro-rainfall shower
, LED TV, telephone, and free Wi-Fi. They are all exterior rooms with double glazing.
Noble materials like wood in the carpentry, stone in the fireplaces, soft, warm, and elegant colors constitute the essence of our Atalaia. Enjoy the views of Bonaval Park from the galleries or simply watch passersby on this traditional shopping street – these are two of the pleasures we offer.
Promotions
At Atalaia Hoteles, we tailor our services to meet your needs, ensuring you have the utmost comfort during your stay and experience in Santiago de Compostela.
We have two hotels for your enjoyment, Atalaia and Deniké, both in the heart of Santiago's Old Town, an area full of history and its own unique life. Each hotel has its essence, but both share the same premise: every detail matters.
Enjoy the flavors of Galicia at our breakfast buffet with the best fresh products, Galician country bread, Tetilla cheese, homemade sweets that you can accompany with freshly squeezed juice and freshly ground coffee.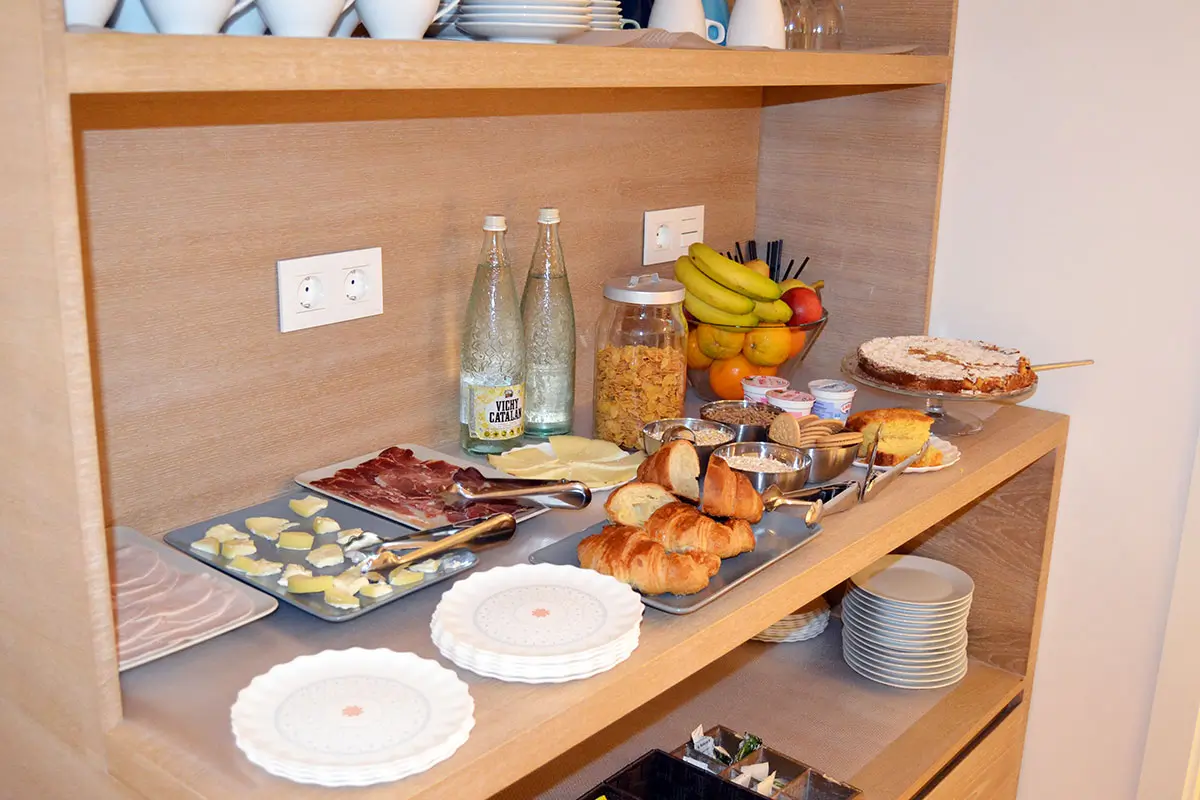 Experiences
… dare to discover it …
Santiago is not the end of the journey but the starting point of an inner journey of experiences and sensations. That's why it has become one of the preferred destinations for many travelers who decide to return year after year.
The Obradoiro Square is undoubtedly one of the most attractive places where you should mingle with pilgrims, their stories…
… take a stroll, have a drink, immerse yourself in the atmosphere of its streets …
… many reasons to come… are you coming?